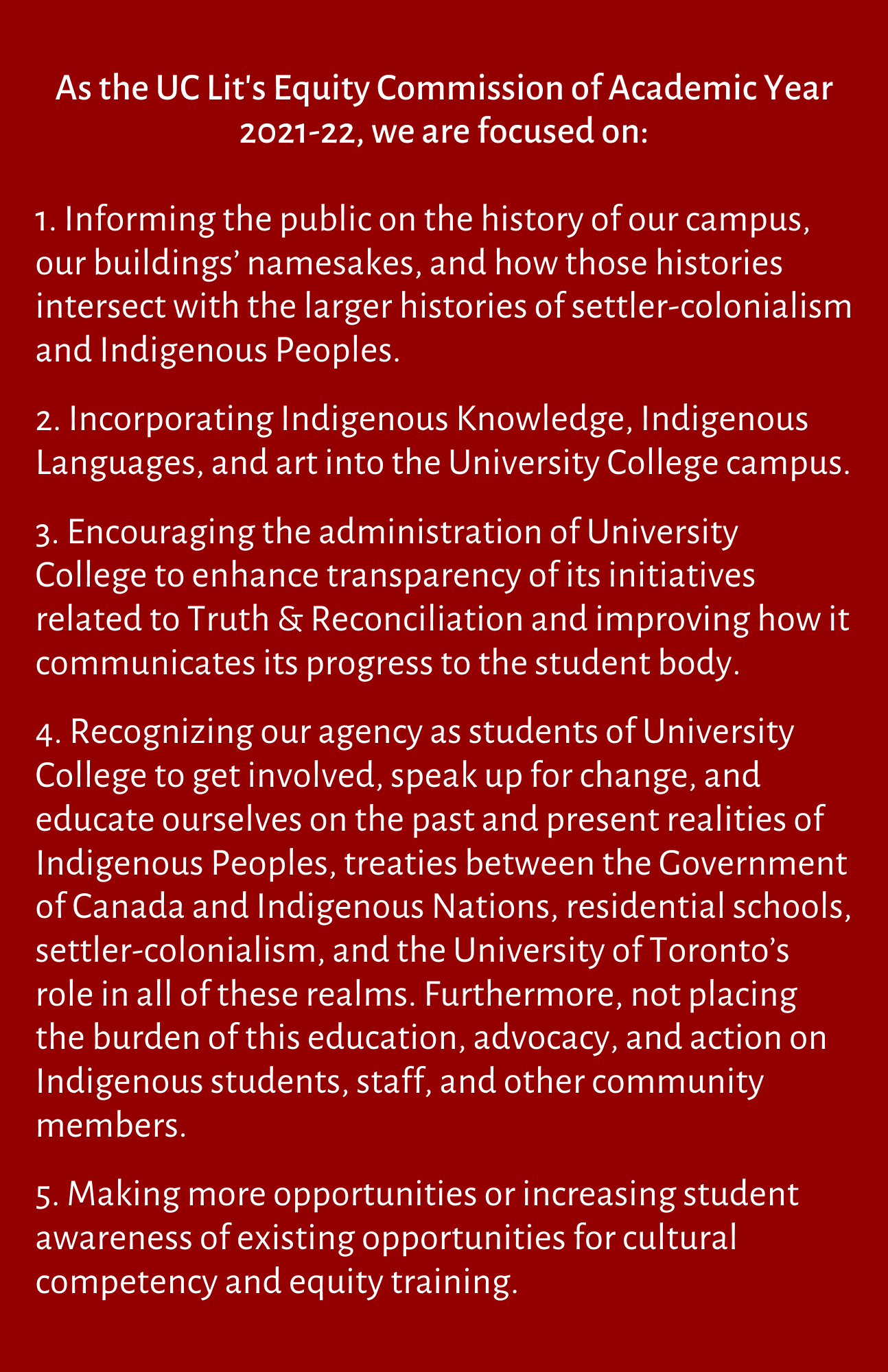 Truth and Reconciliation Open Forum
On December 2, 2021, the University College Literary & Athletic Society (UC Lit) held an Open Forum to discuss and reflect on UC's reports and initiatives related to Truth & Reconciliation. We were joined by students, staff, faculty, and administrators from across disciplines, colleges, and faculties. This forum was facilitated by the UC Lit's Equity Commission and moderated by Teagan de Laronde, a 5th year Indigenous Studies Specialist with minors in Political Science and Religion.
We have summarized broadly the main points discussed at the UC Truth & Reconciliation Open Forum. These points will inform the Equity Commission's initiatives throughout the rest of the 2022 Winter Semester as well as in future years.
READ THE FULL MINUTES